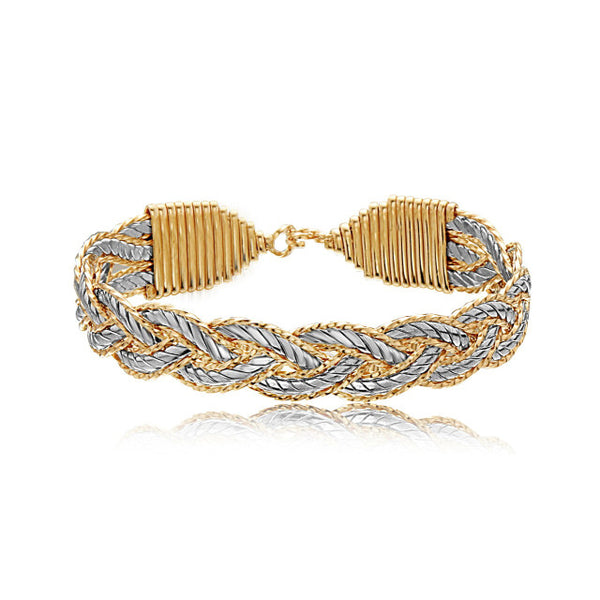 Ronaldo Trident Bracelet
Handcrafted in the USA from sterling silver with 14k gold artist wire, this is a true statement piece!
The silver and gold are woven in a tri-weave pattern reflecting its nautical theme.  Trident also symbolizes the Holy Trinity.
This bracelet would make a wonderful gift for a loved one, or a wonderful gift for yourself. It comes in a beautiful gift box with paperwork.
SIZING INFORMATION: To determine your wrist size, take a cloth measuring tape and measure your wrist. Add 1/2 Inch to that measurement. If you do not have a cloth measuring tape, use a piece of string or strip of paper and mark where it overlaps on your wrist, measure with a ruler.
FREE USA shipping on all RONALDO jewelry with discount code RON1