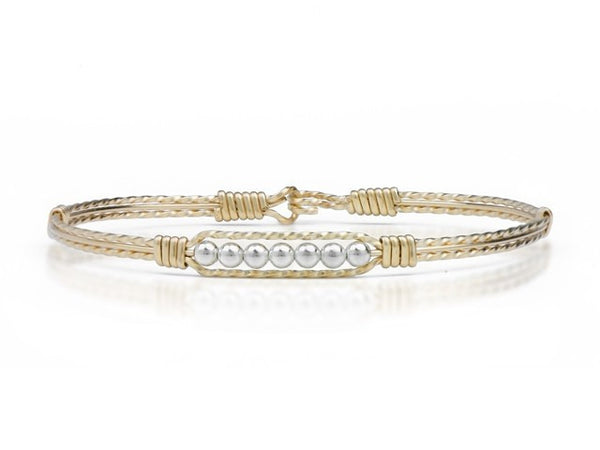 Ronaldo Power of Prayer Bracelet
Handcrafted in the USA from 14k gold and Argentium silver, this bracelet is not only beautiful, but it carries a title and a message:
"The Power of Prayer": The absolute Power of Prayer is undeniable. Through prayer, our hearts are filled with joy, our burdens lifted, and our faith strengthened.

This beautifully hand- crafted, seven beaded daily prayer bracelet is a wonderful way to express your belief in the Power of Prayer. Each bead represents a prayer for each day of the week.
This bracelet would make a wonderful gift for a loved one, or a wonderful gift for yourself. It comes in a beautiful gift box with paperwork.
SIZING INFORMATION: To determine your wrist size, take a cloth measuring tape and measure your wrist. Add 1/2 Inch to that measurement. If you do not have a cloth measuring tape, use a piece of string or strip of paper and mark where it overlaps on your wrist, measure with a ruler.
FREE USA shipping on all RONALDO jewelry with discount code RON1