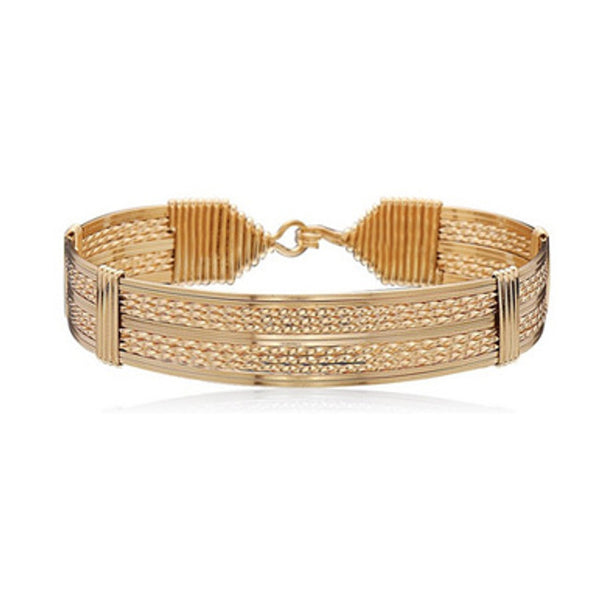 Ronaldo Empire Bracelet
Handcrafted in the USA, this bracelet it available in either 14k gold artist wire, sterling silver, or 14k gold artist wire and sterling silver.
The smooth lines in the arrangement of this bracelet command a powerful look.
This bracelet would make a wonderful gift for a loved one, or a wonderful gift for yourself. It comes in a beautiful gift box with paperwork.
SIZING INFORMATION: To determine your wrist size, take a cloth measuring tape and measure your wrist. Add 1/2 Inch to that measurement. If you do not have a cloth measuring tape, use a piece of string or strip of paper and mark where it overlaps on your wrist, measure with a ruler.
FREE USA shipping on all RONALDO jewelry with discount code RON1