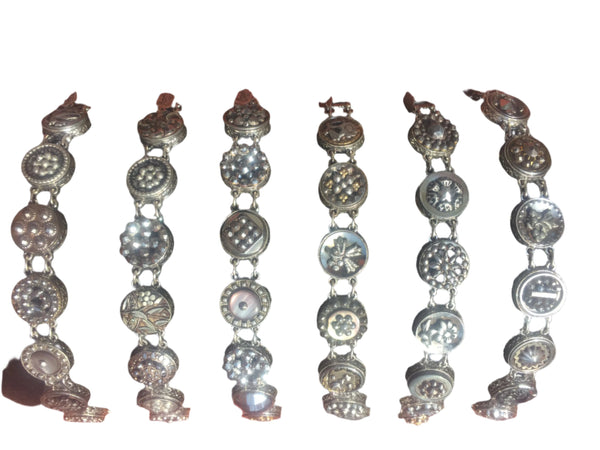 Silver Antique Button Bracelet
This feminine antique button bracelet features one of our most button intensive designs with seven authentic antique buttons.
Each of these bracelets is completely unique, with no two-button combinations the same. The buttons traveled for over a century before they found their way to this bracelet and now it's your turn to pass them down to future generations as a family heirloom.
We have attached a picture of the bracelets we have in stock, each is magnificent so you can be sure yours will be amazing!
Each one has:
Seven antique buttons of brass, pewter, cut steel and/or white metal circa 1880-1918
Length is 7 1/2"